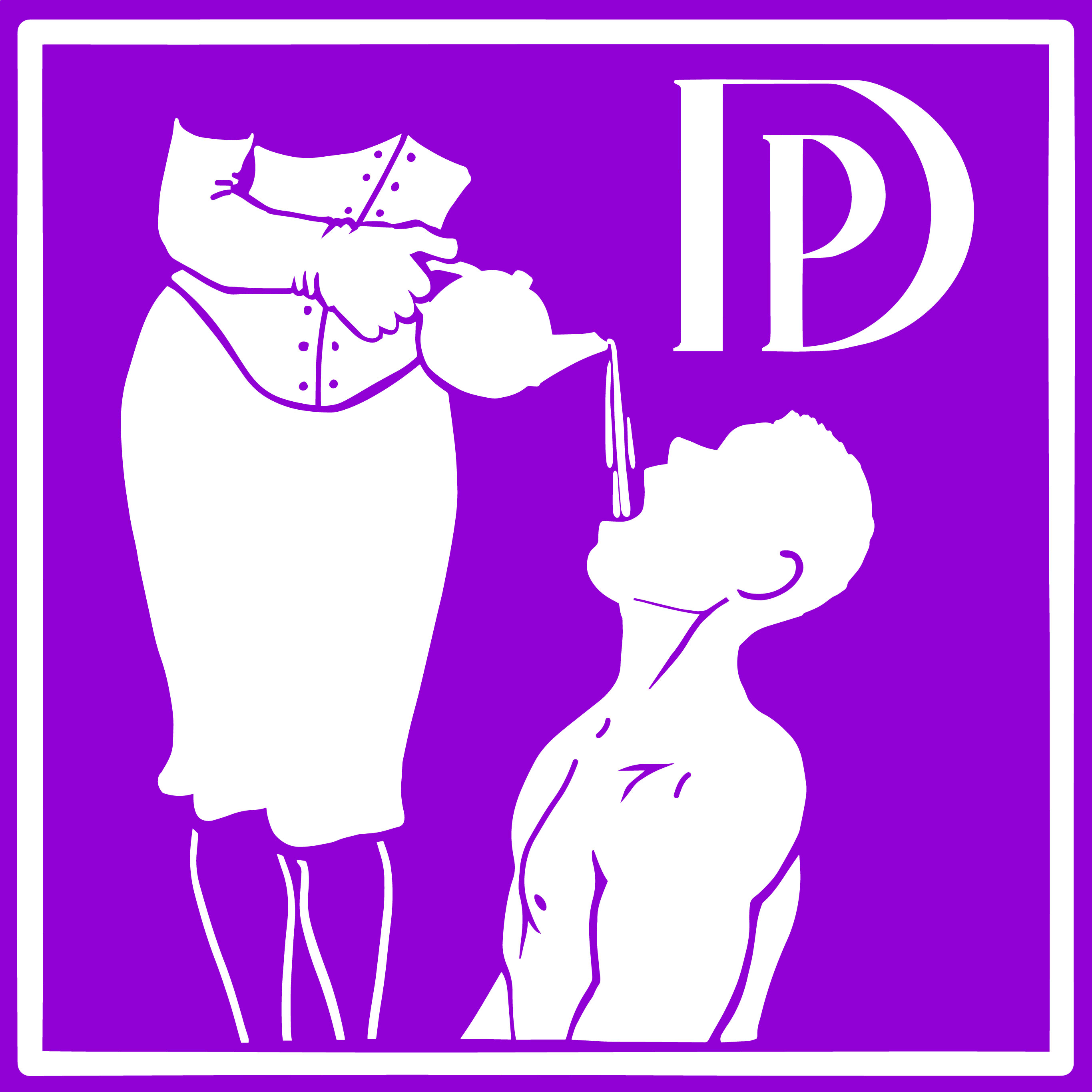 Clothed Female / Naked Slave Tea Party
The perfect entree for your kinky adventures
She who wears the pants, has the power!
CFNS (Clothed Femdom – naked slave) is a clear display of power exchange in its simplest form. We wear the clothes. We make the rules. Your nakedness reinforces your vulnerability before Us, exposing you to Our wicked whims and devilish delights.
Our CFNS Tea Parties are a structured FemDom play event where you will be encouraged to explore your fantasies and fetishes as well as exposing you to activities that you may never have considered or have been curious about but never have had the opportunity to try.
Sound like fun? Then come and enjoy our Clothed Femdom – naked slave (CFNS) Parties. They are great for newbies, as well as experienced players. Every party is tailored to suit the level and interests of attendees, regardless of how much experience they do or do not have. All limits and boundaries are completely respected.
So go on…get naked, get on your knees and get ready to entertain Us. You know you want to.
---
Quick Facts
This party is suitable for couples.
You do not have to identify as male to attend this party. Female, gender queer, transitioning and gender non-conforming people are all warmly welcomed at this event. Clothing signifies the power balance, not gender identity.
There are three attendance options: 1) Participant; 2) Service Submissive or Voyeur; 3) Couples. A Couples ticket comprises attendance for one participant and one service submissive or voyeur at a discounted rate.
Light refreshments are provided – for the most part gluten & lactose free. If you have particular allergies or dietary restrictions, please let us know.
Highest safer sex protocol is standard at all of our events.
My first CFnm event was awesome although I was a bit apprehensive just prior to attending but after being briefed on how the event would unfold and became involved in the event I relaxed and thoroughly enjoyed myself.
All of the Mistresses were firm but friendly with a sense of humour who enjoyed the interaction as much as myself and the others. Every body had a very enjoyable experience.
The Mistresses are also experience with a passion for what they are doing which adds to the whole experience.
I will be attending future events.
Kim
Thank you for an enjoyable, emotionally intense and most all, really fun afternoon at the CFnm afternoon tea in April.
Walking through the door with abounding nervous energy, i was soon put at ease by the gentle respect and mutual affection that was shared by all those present. The dynamic that was created was not what i expected – it was one that was full of laughter, fun and playfulness. While the experience of being naked before beautiful, intelligent, clothed women one would expect to create a dynamic of insecurity, and power imbalance, i felt there was such amazing mutual respect and affection in the room – and that allowed me to be myself – in effect to be truly naked before four beautiful Goddesses.
The genuine appreciation of foot worship, the generous, giving sensual touch shared from the Mistresses, the playful, child like tickling and giggling and the hilarious comedic quips delivered with perfect comedic timing that had me in laughing fits. These were the things that had me completely naked in personality and soul – the absence of clothing became almost secondary.
Thank You for a very special experience.
I have just sat down (on a rather sore bottom) to reflect on what a wonderful time I had at the CFNM party today.  All day I was feeling apprehensive about going but once I arrived at the venue I was quickly at ease and got into the swing of things. Everyone's attitude, both the beautiful dommes and the naked slaves, was fantastic and as a result I, and I am sure all attending had a fantastic time. Personally I had the honour of providing foot massages to two wonderful mistresses as well as receiving some challenging spanking which pushed but did not exceed my limits which in itself is testament to the skills of the Dommes attending. Would I go again? Most definitely! I have booked in for a future event and am looking forward to it.
Slave D
Just wanted to say what a great time I had on the 17/12/2016
Domina parties are great. Upon arrival I was greeted by the lovely Mistress Penelope Dreadful, and I was there for my day as a service slave.
For those into service, this is the perfect setting. There were other subs present too there for play and they looked like they were having a great time as well. The sub to Mistress ratio was very good and well managed, as wasthe whole venue and party
Would highly recommend it to anyone, whatever your level may be
Privacy was also top
Thank you for a great time
My experience with Domina Parties to date has been nothing short of amazing. This has been my third Domina party and each time I have taken away a unique and faboulous experience, that I truly treasure.
The safe and welcoming atmosphere to explore and discover activities and concepts is perfect for someone starting out exploring submission. It has provided me with the opportunity to learn, gain insights into and discover my own particular proclivities and interests that I may otherwise never have had the chance to discover.
The cfnm tea parties, I attended, both started by providing the devine Dominas and their guest Dominas  with entertainment, through an instructed strip tease. 
Once all male attendees were rightfully rid of all vestiages of garment, the fun began. [Editor's note: a very fun game is played, you'll have to attend to see how it goes!]
Personally, I randomly picked tickling as the first activity. With hands locked behind my back I was tickle tortured by Mistress Penelope. She has ways of finding the spots that elicite howls of uncomfortable laughter, much to her gleeful delight. I confess that I secretly thought, I had successfully evaded being tickled in the armpits, until Mistress Talulah joined to gang up on me and was successfully able to pin open my arms with ease for complete access to ruthlessly tickle away.
Other activities I had participated in were, human furniture, being caged, paddling and a playful interogation style electro torture scene with Mistress Saleme.
Looking around the room at all the other play going on was equally just as much fun.  Activities such as: shoe play, shabari, foot worship, service, strap on play and caning, amoung others, were all on display. Perfect for getting ideas for other activities you might like to explore.
The official addition of LHD_Art is like the added cherry on a delectable desert. Being a large guy, I naturally have body image issues. So I was delightfully surprised at how much I loved her life drawing of me.
Domina Parties are truly worth the experience and I will keep coming back so long as they will have me. I thank all the Dominas involved. You are all spectacular.
Regards 
KinkeePanda.