Obey! Or find out what happens when you dare to disobey Our most demanding Dominas at a private play party dedicated exclusively to all things FemDom.
Will they make an example of you? Take turns using and abusing you? Perhaps they'll gang up on you, all at once! Or will it be your fate to be forced into a cage and made to watch everyone else having fun? With their deviant imaginations and extensive experience, anything is possible.
Find out more about our Obey! Multi Mistress Parties here
All play is possible, all limits are respected. Submissives of all orientations and experience levels are welcome to join in the femdom fun. Places are strictly limited to ensure quality play, discretion and comfort – you don't want to miss out!
Event Details: 2pm to 5pm, Saturday 15 April 2023
Address provided by SMS the evening prior to the event.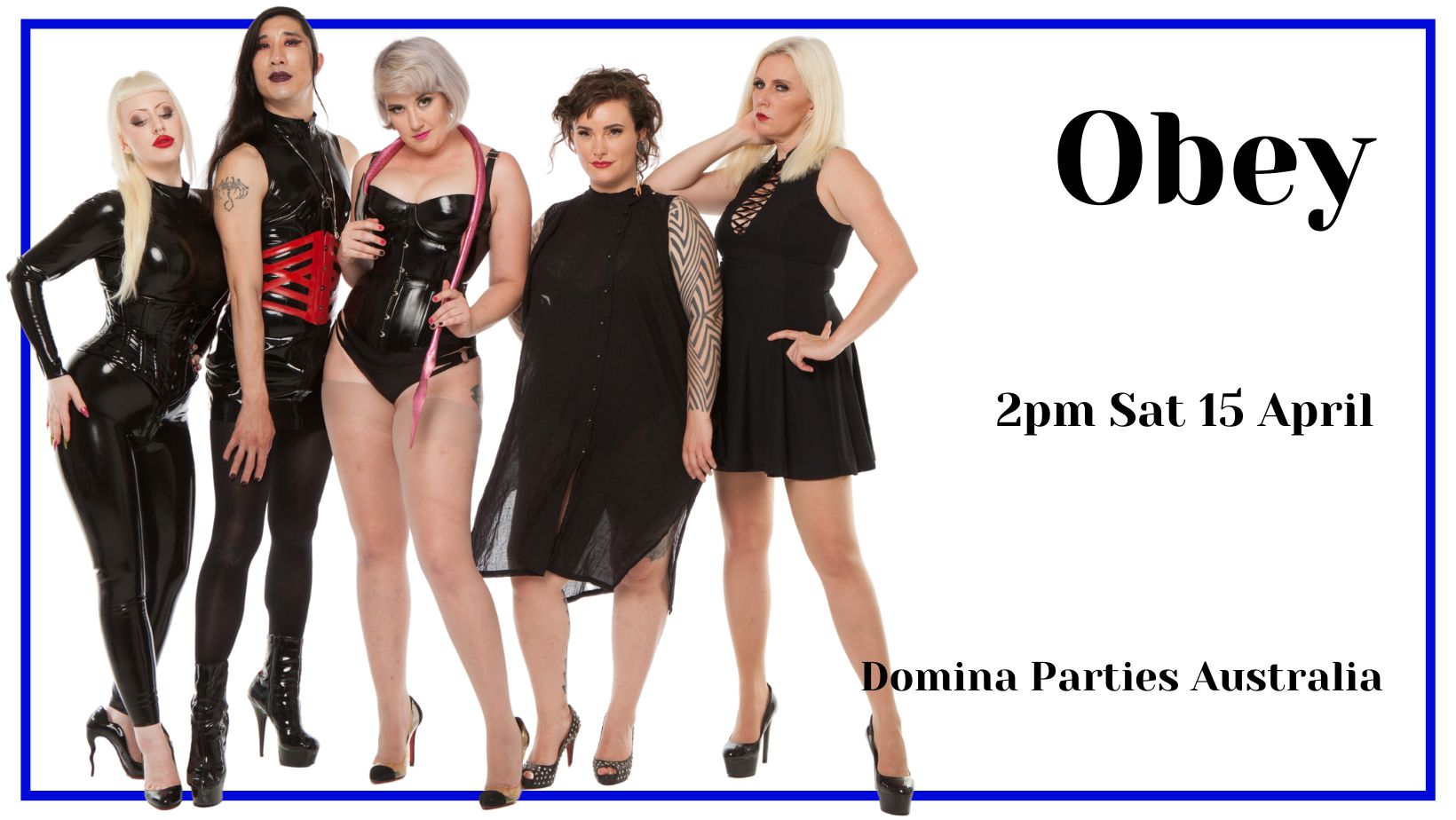 Party Facts
Individuals, couples, and small groups are encouraged to join us (join us!).
All gender expressions are warmly welcomed at all of our events, from cis people to gender-anarchists, babes that are transitioning, and gender non-conformists. All are welcome.
There are four attendance options: 1) Participant; 2) Service Submissive; 3) Voyeur; and 4) Couples. A Couples ticket comprises attendance for one participant and one voyeur at a discounted rate.
Light refreshments are provided – individually sealed and mostly gluten & lactose free. If you have particular allergies or dietary restrictions, please let us know at the time of booking so that we can accommodate you.
We care about safety. Highest safer sex protocol is standard at all of our events, including the use of gloves and condoms.