Fall to your knees and prepare to worship – the foot fetish party of your dreams is here!
Soft bare skin, pretty painted toes, high curved arches, long legs, silken stockings, fantasy fishnets, old school seams, high heels, peep toes, platforms, ballet flats, leather boots, patent, strappy sandals, or sweaty sneakers…
A room full of Dominas with beautiful feet and shoes, each of them waiting to have their feet lovingly worshipped…by YOU
Does the mere thought of these things make you feel weak at the knees?
Play may take the form of washing or worship, shoe and bare foot trampling, face-standing, toe-sucking, sole-sniffing, and anything else related to the adoration of beautiful boots, shoes, feet and legs.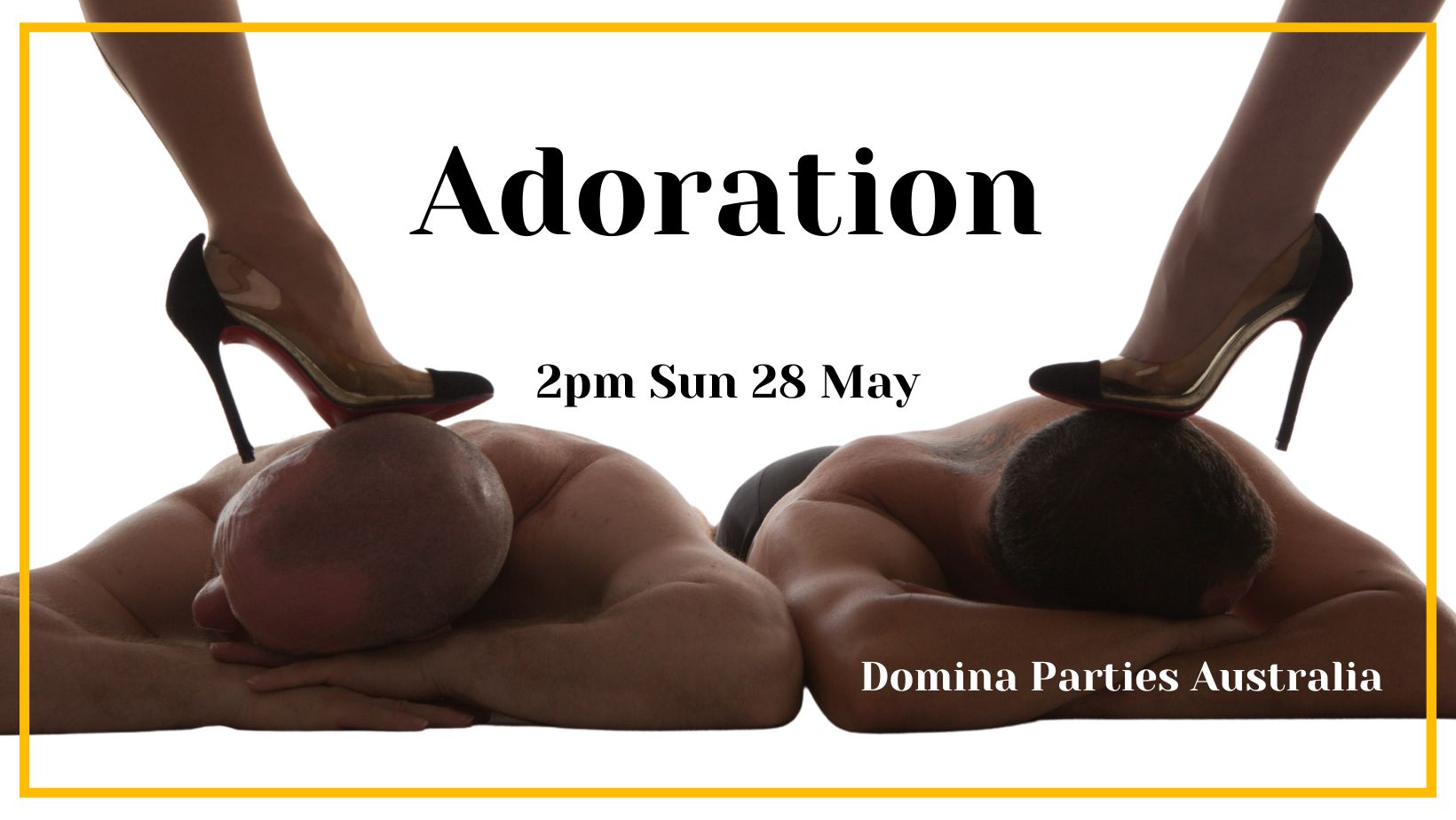 Party Facts
Individuals, couples, and small groups are encouraged to join us (join us!).
All gender expressions are warmly welcomed at all of our events, from cis people to gender-anarchists, babes that are transitioning, and gender non-conformists. All are welcome.
There are four attendance options: 1) Participant; 2) Service Submissive; 3) Voyeur; and 4) Couples. A Couples ticket comprises attendance for one participant and one voyeur at a discounted rate.
Light refreshments are provided – individually sealed and mostly gluten & lactose free. If you have particular allergies or dietary restrictions, please let us know at the time of booking so that we can accommodate you.
We care about safety. Highest safer sex protocol is standard at all of our events, including the use of gloves and condoms.
---